Amazon Kindle...reading books for free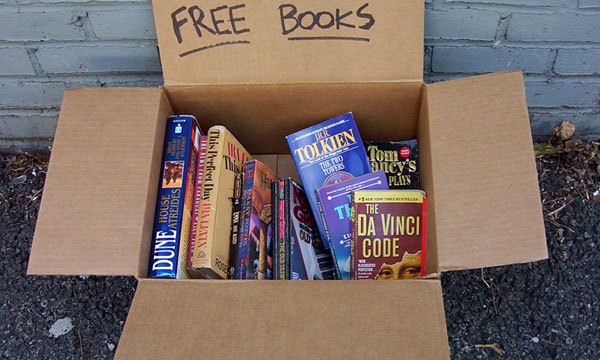 I have had a Kindle (electronic book reader) for about 8 months now. I love it. But, to be honest, I will probably always prefer to read a physical book. I wouldn't trade my Kindle for anything though. It is absolutely vital when it comes to traveling. No longer to I need to bring a suitcase that is half full of books. Or, ask my sister to bring me a stash because I finished all of the ones I brought way sooner than expected.
But, I did find this article rather interesting. It talks about how it's bad for Amazon to give copies of books away for free for the Kindle.
But, my favorite part is where one publisher said that the month before giving a book away for free, they sold 97 copies. Then, the gave away a book, and the next month the had over 2,000 PURCHASES of the book! Try telling them that giving something away for free doesn't work.